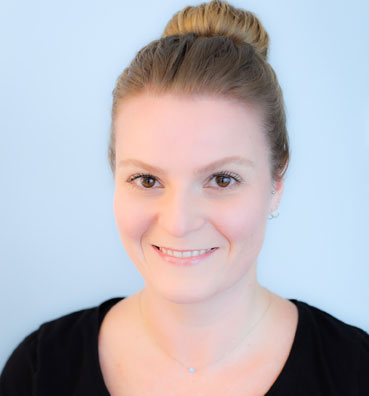 Monica has been a Registered Massage Therapist since graduating from Humber College with an Advanced Diploma in Massage Therapy in 2012 and has been practicing at Hands in Demand since the start of her career.
Monica has always had a passion for massage and is fascinated with the human body and all that it endures on a day to day basis. She prides herself on a client centered practice and places emphasis on assisting clients in meeting their goals. She strives to help clients overcome any discomfort they may have and places importance on all issues – big or small.
Monica is well versed in working with a wide range of clients including those seeking relaxation, athletic massage, pre and postnatal massage, as well as those with injuries associated with motor vehicle accidents, and workplace injuries. Monica has suffered with headaches and migraines in the past and is passionate about helping those who also suffer with this discomfort. She regularly utilizes active release techniques, positional release techniques, and trigger point therapy to help have a positive effect on soft tissues.
Monica is a life long learner and has taken many continuing education classes. Most recently she has become certified in Cupping Therapy, where she offers individuals treatments focused on relieving tension from restricted connective tissue (and other soft tissues) to promote healing.
Along with a client and goal centered practice, Monica places a huge emphasis on and highly encourages individual self care. She believes not only physical, but mental and emotional health and well-being is essential for a happy and balanced life.
You will often find Monica connecting with nature and hiking with her furry four legged friend, Stella. She loves connecting with people through her love of nature and the outdoors.