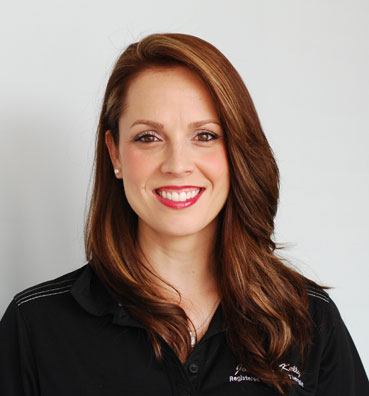 After graduating (with Honours) from the Massage Therapy Program in 2003, Johanna commenced her career at the illustrious St Anne's Spa in Grafton Ontario. It was here that she acquired the love for alternative therapies and modalities to compliment her ongoing craft. She joined the Hands In Demand team as one of its original members, and has made it her home for the last 12 years.
In addition to Massage Therapy, Johanna has enhanced her skill set through continued education. She is certified in Therapeutic Ultrasound, IFC, and Tens as well as Thermal Palms Massage. Johanna has also taken courses in Thai Massage, Rekinetics, Esalen Deep Tissue Massage, Positional Release and Acupressure. Johanna has worked with a diverse clientele of all ages throughout her practice and find's each uniquely rewarding. She also enjoys being out in the community, and has offered her services at numerous events around her home of Quinte region including the Surf and Turf Military Triathlon, and the Picton Marathon.
Johanna is very excited about the new path her career has embarked on. She is currently enrolled at the Institute of Traditional Chinese Medicine, where she is studying Acupuncture for Health Professionals. In conjunction with the acupuncture, she has also has learned "Cupping" technique, as well as "Gua Sha". This has allowed Johanna a unique take on health care, with blending theories of Eastern and Western medicine.
Johanna is completely dedicated to helping her client's "Feel Better," and utilizes the many skills she has acquired to provide treatments specific to each individual's needs.